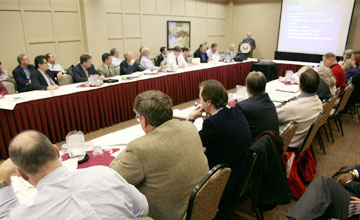 Thank you for your interest in the
30th Annual Regulatory Information Conference (RIC).
Conference preregistration is now closed.
Onsite registration will be available at the Bethesda North Marriott Hotel and Conference Center on:
Monday, March 12 – 3:00 p.m.–6:00 p.m.

Tuesday, March 13 – 7:00 a.m.–5:00 p.m.

Wednesday, March 14 – 7:00 a.m.–5:00 p.m.

Thursday, March 15 – 7:30 a.m.–10:30 a.m.

Please contact the Help Desk at
RIChelpdesk.Resource@nrc.gov
, if you have any questions.
Page Last Reviewed/Updated Wednesday, February 28, 2018